The new year calls for us to learn something new. Our selection this time of year is always a nonfiction book that encourages its readers to see things in a new light. That's exactly why we've chosen Angela Y. Davis' early 1980's classic Women, Race and Class.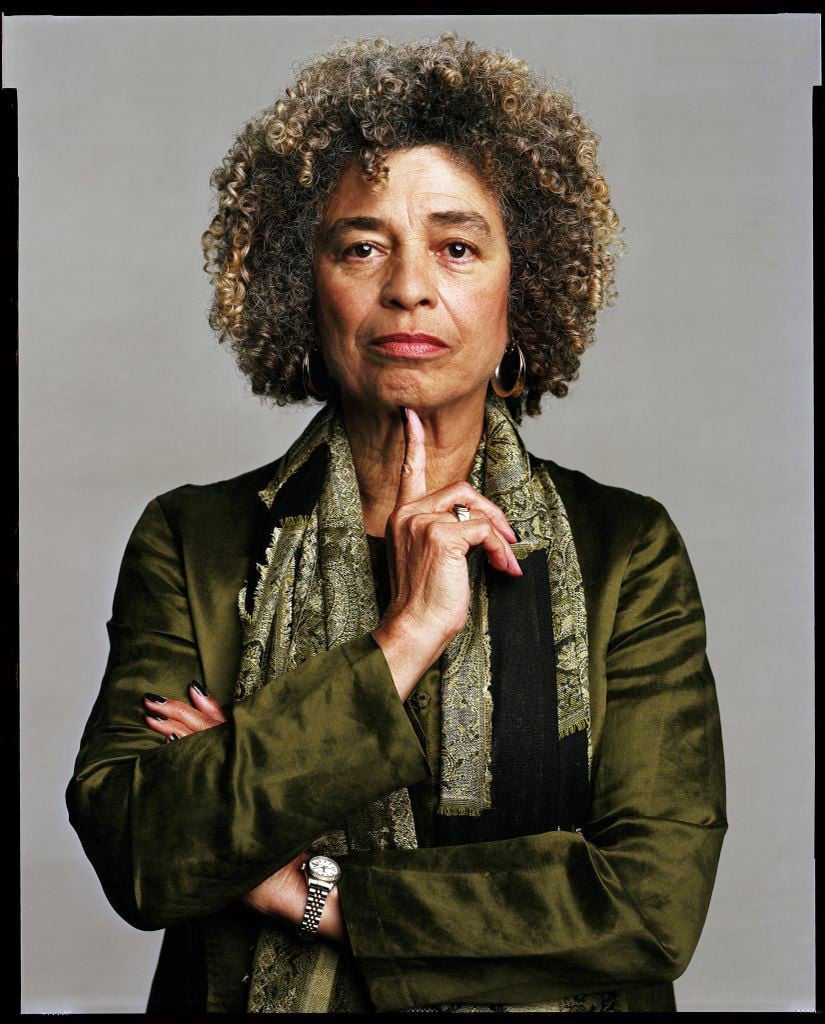 After watching Ava DuVernay's award-winning Netflix documentary 13th (WATCH THIS if you haven't already), which features a strong presence by Davis, we were inspired to add her keystone work to our list. Davis is a prominent activist who was thrust into the spotlight in 1970 when she was labeled a "terrorist" by President Reagan for a loose connection to the crimes of Jonathan Jackson.  Although one can assume her only "crime" was an association with the Communist Party, Black Panther Party, and Civil Rights Movement. Ultimately she was found not guilty by an all-white jury. Davis later went on to use her strength and intellect on speaking tours, further political activism, and professorships at esteemed universities.
She's led (and is leading) a critical and fascinating life with a deep well of conviction. Overcoming societal prejudices against her race, gender and sexuality, she's worked tirelessly for what she believes in. Women, Race and Class is her examination of the Women's liberation movement in America and how it has always been caged by the racist and classist biases of our leaders. Even a glance the table of contents proves how much we have to learn from this book…
1. The Legacy of Slavery: Standards for a New Womanhood
2. The Anti-Slavery Movement and the Birth of Women's Rights
3. Class and Race in the Early Women's Rights Campaign
4. Racism in the Woman Suffrage Movement
5. The Meaning of Emancipation According to Black Women
6. Education and Liberation: Black Women's Perspective
7. Woman Suffrage at the Turn of the Century: The Rising Influence of Racism
8. Black Women and the Club Movement
9. Working Women, Black Women, and the History of the Suffrage Movement
10. Communist Women
11. Rape, Racism and the Myth of the Black Rapist
12. Racism, Birth control and Reproductive Rights
13. The Approaching Obsolescence of Housework: A Working-class Perspective
We can't wait to read this nonfiction classic! No doubt we will learn a lot, and it's our hope you'll learn along with us. To be a member of The Bookly Club all you have to do is read this selection sometime in December or January. That's it! If you'd like to take it a step further, please share here any thoughts and comments, or on social media using #booklymark. We're excited to hear from you!
"Davis's work deserves a wide readership… She has compiled much useful information not easily obtained elsewhere."
The Nation

"She places in context the often acrimonious debate over the whiteness and elitism of feminism."
Washington Post Book World

"A unique contribution to the growing body of literature on women in the United States… Davis's masterful analysis leaves us with the confidence that we can understand history and, therefore, are not condemned to repeat it. Women, Race & Class makes an outstanding contribution to this endeavor."
Freedomways